In a new effort to recognize growers of fruits, vegetables, tree nuts and potatoes whose innovative practices enhance the role of produce in creating better lives through improved yield or quality, better availability or increased demand, Bayer Crop Science opens the application process today for its new Produce Innovation Awards program. Read on to learn more about the award worth 10-thousand dollars in cash and a whole lot more to the winning grower. Hear Bayer's Senior Product Manager Steve Olsen comments. →

During the first two weeks of November, the California Department of Food and Agriculture (CDFA) will present four workshops and two webinars on the 2015 Specialty Crop Block Grant Program (SCBGP) competitive solicitation process. Workshops will feature an overview of the program, a walkthrough of how to use the online application system, a description of requirements for grant recipients, as well as helpful grant writing tips. All prospective SCBGP applicants are encouraged to participate. Get schedule and registration details. →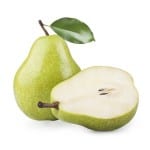 Climate change and warmer temperatures create a perfect environment for fire blight.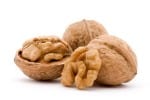 Black, mushy walnut hulls are showing up in trees and experts want growers to know what they are seeing.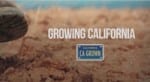 The next segment in the Growing California video series, a partnership with California Grown, is "Acres of Ambition," a profile of a program in Salinas training farmworkers to become farmers. Please watch the video. →

The California Department of Food and Agriculture (CDFA) has awarded $3.6 million for 93 different projects to implement on-farm water irrigation systems that reduce water and energy use, thereby reducing greenhouse gas emissions (GHGs). The funding for the State Water Efficiency and Enhancement Program (SWEEP) is part of emergency drought Legislation (SB 103) signed earlier this year by Governor Brown – authorizing CDFA to distribute as much as $10 million for eligible projects. The money comes from the state's portion of Cap-and-Trade auction proceeds. The proceeds are deposited in the Greenhouse Gas Reduction Fund and appropriated to state agencies. Learn more. →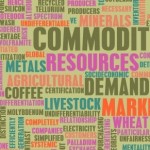 In today's report we have the Weekly Cotton Report, the California Shell Eggs: Daily Egg Report and the ending market numbers for other commodities.
To listen now, check other commodities, or subscribe to the podcast: Continue reading →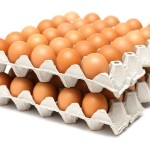 Benchmark prices are unchanged on all sizes. Trade sentiment is mostly steady. Demand is moderate on moderate to instances heavy offerings. Supplies are moderate. Market activity is moderate. Small benchmark price $1.25. Check benchmark prices. →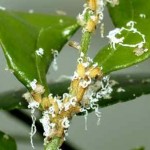 Everett Griner talks about citrus greening still threatening the industry in today's Agri View.

The 2014 CAPCA Convention runs October 19-21 in Anaheim. AgNet West is at the convention and will bring you more coverage each day. Watch today's video of the trade show set up.

The California Department of Food and Agriculture will host a listening session on the U.S. Food and Drug Administration (FDA) Food Safety Modernization Act (FSMA) Updated Proposed Rules for Produce Safety, Preventive Controls for Human Food, and Preventative Controls for Animal Food on Thursday, November 6, in Sacramento, CA. Get location, times and registration information. →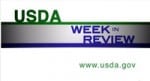 A weekly look at some of the events and activities at the U.S. Department of Agriculture. In this edition of USDA Week In Review, designating the San Gabriel Mountains as a national monument, celebrating National School Lunch week and recognizing National Disability Month. Please watch the video. →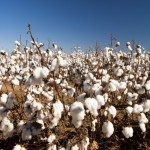 Spot cotton quotations were 22 points lower than the previous week, according to the USDA, Agricultural Marketing Service's Cotton and Tobacco Program. Quotations for the base quality of cotton (color 41, leaf 4, staple 34, mike 35-36 and 43-49, strength 27.0-28.9, uniformity 81.0-81.9) in the seven designated markets averaged 63.89 cents per pound for the week ended Thursday, October 16, 2014. The weekly average was down from 64.11 cents last week, and from 80.01 cents reported the corresponding period a year ago. Daily average quotations ranged Read the full report. →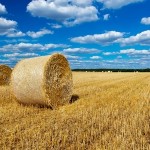 Compared to last week: All classes trading mostly steady with a weaker undertone noted. Demand light and trading activity slow. Most regions are finishing up or about to finish with the 2014 hay season. Some producers are opting to not cut their last cutting and turning livestock out to assist with the high feed costs. Other producers are sticking their remaining cuttings into the barn or under tarp until later this year or early 2015. Region 1 and parts of Region 2 received some rain this week hindering the last cutting of the year. Region 3 is either finishing up on their 6th or beginning their 7th. Prices reported FOB at the stack or barn unless otherwise noted. Regions are defined at bottom of report.
Tons: 5150 Last Week: 8850 Last Year: NA
Read the full USDA California Hay Report with all prices for all regions here. (.pdf)
Confirmed: 900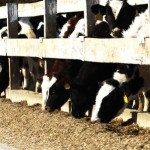 Compared to last week, not enough head traded to establish trend. A few loads of Holstein steers for March delivery traded. Bulk of supply consisted of Holstein steers weighing 300-325 lbs. Heifers accounted for 0 percent of total supply. Cattle weighing over 600 lbs. totaled 0 percent.
Unless otherwise stated, prices fob shipping point with 2-3 percent shrink or equivalent with 5-10 cent slide on calves, 3-6 cent slide on yearlings from base weight. Delivered prices include freight, commissions and other expenses. Check prices. →