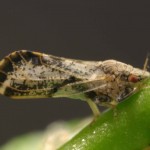 (from CDFA) An additional portion of Kern County has been placed under quarantine for the Asian citrus psyllid (ACP) following the detection of one psyllid south of the City of Bakersfield in Kern County.
The new quarantine zone measures 113 square miles in and around the City of Bakersfield, bordered on the north by New Stine Road; on the east by S Fairfax Road; on the south by Millux Road; and on the west by Interstate 5. This area is in addition to the previously announced quarantine areas in Kern County. A map is available online at: www.cdfa.ca.gov/plant/go/acp-quarantine
In addition to quarantines in Rean full report. →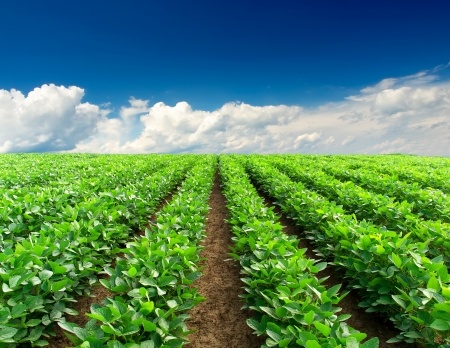 In today's Farm City Newsday, California Farm Bureau Federation President Paul Wenger talks about the lack of agricultural understanding in the state and the Almond Board of California reminds growers about the importance of harvest sampling.
To listen or subscribe Continue reading →
Today's issue of Citrus Industry This Week features information on financial assistance for citrus growers from USDA, a report on citrus land values in Florida and the debut of the new Captain Citrus. Want to learn more? Click here to subscribe free and view the current issue. Click here to subscribe to the monthly Citrus Industry magazine.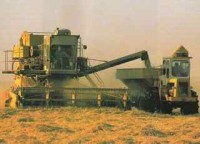 Although new forecasts say there will be less rice and cotton yield than projected last month, a huge forecasted yearly increase is driving prices down. Gary Crawford explains.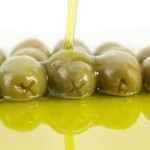 (From CDFA) The California Department of Food and Agriculture has approved grading and labeling standards for California olive oil, which are scheduled to take effect on September 26, 2014, in time for the upcoming olive harvest season.
The standards were recommended by the recently-formed California Olive Oil Commission – brought into existence by Read the full report. →


(From CDFA) The California Department of Food and Agriculture and the Western Plant Health Association are hosting their 22nd annual fertilizer research conference at the DoubleTree Hotel in Modesto on October 29-30, 2014. This conference brings Read more about the conference. →
In today's Almond Update, Bob Curtis, Almond Board Associate Director of Agricultural Affairs, tells us about the importance of harvest sampling.
Check out what Curtis says about harvest sampling. →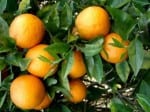 Citrus utilized production for the 2013-2014 season totaled 9.4 million tons, down 15 percent from the 2012-2013 season. Florida accounted for 59 percent of the total United States citrus production, while California totaled 37 percent, and Texas and Arizona combined produced the remaining 4 percent. Total utilized citrus production was Read the full report. →

(from PB News Hour) For children across the country, returning to school means eating mass-produced lunches. But Oakland, California, is implementing an ambitious plan to transform their lunch program to provide healthier, locally-sourced food. Jake Schoneker and his student journalists at Media Enterprise Alliance report the story as part of our Student Reporting Labs Network. Please watch the video. →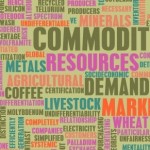 Today's report has the Fluid Milk and Cream report, the California Shell Eggs: Daily Eggs Report followed by the ending market numbers for other commodities.
To listen now, check other commodities, or subscribe to the podcast: Continue reading →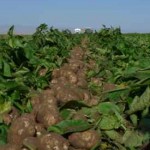 Potato production in 2013 is revised to 435 million cwt, down 1 percent from the estimate in the January Crop Production 2013 Summary and 6 percent below the 2012 crop. Harvested area, at 1.05 million acres, is down 7 percent from 2012. The average yield of 414 cwt per acre is up 5 cwt from the previous year.
Spring potato final production for 2013 is 22.1 million cwt, 17 percent below the previous year. Read the full report. →
Milk haulers in California give varying reports on milk pickups. Northern California dairies are benefiting from cooler weather, and milk volumes are increasing incrementally. Central and Southern dairies indicate recent hot spells are having a net negative impact on milk production as dairy cows eat less, but drink more water. Feed remains available at affordable prices compared to recent years. Fluid milk sales are steady into educational institutions and grocery outlets. Balancing plant operators, though, show Read the full report. →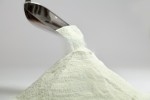 California Manufacturing Plants – Nonfat Dry Milk
The Weekly Nonfat Dry Milk Powder report issued by the California Department of Food and Agriculture Dairy Marketing Branch Now for the Nonfat Dry Milk – California F.O.B. Price for Extra Grade and Grade A Nonfat Dry Milk: Get prices and full report. →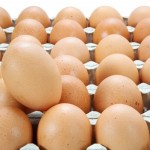 Prices are steady. Trade sentiment is steady to higher. Offerings are light to mostly moderate. Demand is light to instances moderate. Supplies are moderate. Market activity is slow. Check benchmark prices. →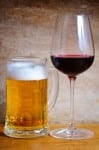 Everett Griner talks about the increase of homemade beer and wine in today's Agri View.