Charles Lanfier, Sales Manager, Central and South Florida for Brandt, Inc. gives a small history of Brandt, and introduces a new product beneficial to producers. Learn more about the new product through this video. →

In today's Farm City Newsday, we hear from experts who say the new USDA risk management programs could pay-off big and California dairies are asking you to help kids Fuel Up to Play 60.
To listen or subscribe Continue reading →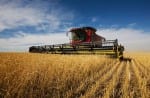 When farmers choose one of the 2014 Farm Bill's safety-net programs this winter, a new web tool can help them evaluate which program is best for them.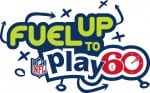 For the 2014-2015 school year, the California Milk Advisory Board has activated Fuel Up to Play 60 which is a national in-school physical activity and nutrition program founded by the National Dairy Council and the National Football League.
Co-ops Set Third Consecutive Sales Record; Jobs Increased by 5 percent Last Year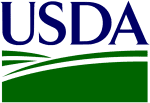 Agriculture Secretary Tom Vilsack today announced that the nation's farmer, rancher and fishery cooperatives set a new sales record in 2013, with total business volume of more than $246 billion. That surpasses the previous record, set in 2012, by $8 billion, a 4 percent gain. U.S. co-ops also enjoyed robust job growth over the previous year.
This third consecutive year of record sales by ag cooperatives reflects Learn more. →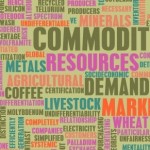 Today's report begins with the USDA Egg Report, USDA Turkeys Raised Report and the California Shell Eggs: Daily Eggs Report. We conclude the report with Tuesday's ending market numbers for other commodities.
To listen now, check other commodities, or subscribe to the podcast: Continue reading →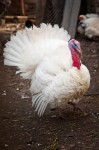 Turkeys Raised in the United States during 2014 is forecasted at 235 million, down 2 percent from the number raised during 2013.
A combination of six states account for nearly two-thirds of the turkeys produced in the United States during 2014. The largest turkey producing state is Minnesota, at 45.0 million turkeys, up 2 percent from the previous year. Arkansas produced 29.0 million turkeys, which is up 4 percent from the previous year. North Carolina decreased by 18 percent from last year, producing Read the full report. →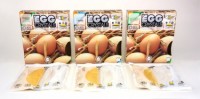 Shell eggs broken totaled 198 million dozen during August 2014, up 6 percent from August a year ago, but slightly below the 199 million broken last month.
During calendar year 2014 through August, shell eggs broken totaled 1,492 million dozen, up 5 percent from the comparable period in 2013. To date, Read the full report. →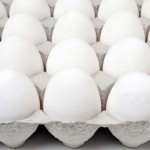 Prices are steady. Trade sentiment is mostly steady. Retail demand is light to usually moderate. Offerings are moderate. Supplies are balanced to slightly long. Market activity is slow to moderate. Monday's shell egg inventories declined 0.7% in the Southwest and increased 1.2% in the Northwest. Check benchmark prices. →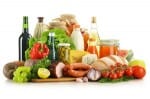 Everett Griner talks about how names help consumers decide on foods in today's Agri View.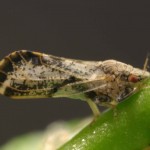 All of Tulare County has been placed under quarantine for the Asian citrus psyllid (ACP) following the detection of two psyllids in the City of Tulare. The first ACP was detected in a trap in a residential neighborhood on September 10, in the City of Tulare. The second detection was on September 17, also in a residential setting within the City of Tulare. These detections, when added to previous detections elsewhere in the county, dictate Read more on the quarantine area and see map.
The U.S. Department of Agriculture's (USDA) Agricultural Marketing Service (AMS) Administrator Anne Alonzo discusses the AMS Fiscal Year 2014 grants for farmers markets and other local food promotion efforts. Alonzo also discusses USDA's National Institute of Food and Agriculture (NIFA) grants that aim to improve the competitiveness of organic livestock and crop producers.
To learn more about the grants and the announcement by Secretary Vilsack, please click here.
Agriculture Secretary Tom Vilsack today announced the award of over $52 million in support of the growing organic industry and local and regional food systems through five U.S. Department of Agriculture (USDA) grant programs. The Secretary made the announcement during an event with Virginia Governor Terry McAuliffe and First Lady Dorothy McAuliffe and local farmers at the Virginia State Fair
"Local and regional food systems are one of the pillars of our efforts to revitalize rural economies," said Secretary Vilsack. "Consumers are . Learn more about the grants. →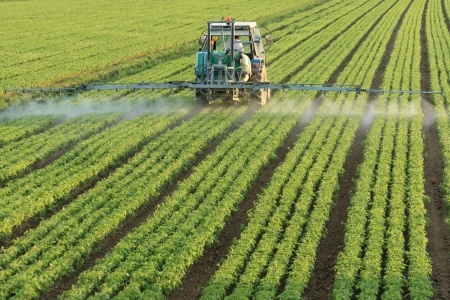 In today's Farm City Newsday, we hear from Agriculture Secretary Tom Vilsack on the tools available to help farmers and ranchers choose which risk management program is a good fit for them.
To listen or subscribe Continue reading →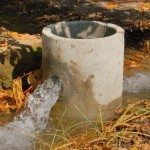 Before groundwater bills were finished and signed by Governor Brown, California water experts were gathering to try and piece together guidelines that were manageable for current water entities. Kaweah Delta Conservation District General Manager Mark Larsen was part of that group.