Citrus growers from around the state gathered in Visalia, where they heard the latest in industry information, especially on the topic of HLB. Chairman of California Citrus Mutual Kevin Severns says growers and anyone who works in citrus needs to be vigilant to help stop the spread of citrus psyllid.
Operation Blue Force training exercises have been underway in Bakersfield in recent weeks, and AgNet Media's Gary Cooper speaks with Mark Hooper, Director of Marketing for New Holland North America, at the event this week.
2014 marks the 5th year of the Americas Farm Mom program sponsored by Monsanto. Monsanto's Corporate Marketing Communications Director Jessica Simmons says the program is meant to highlight and showcase the role women play in agriculture.
To learn more about the contest, please CLICK HERE.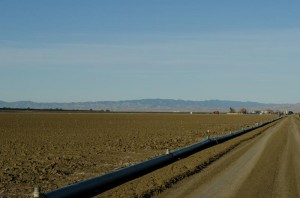 As communities around California continue to struggle with drought conditions, local leaders around the state are showing their support for water initiatives.
Tulare Co. Farm Bureau Backs Both Proposals
Continue reading →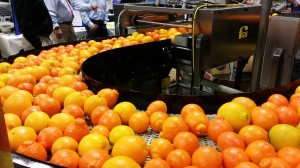 Hundreds of farmers attended the 2014 Citrus Showcase put on by California Citrus Mutual.
Huanglongbing Leads Talks at Citrus Showcase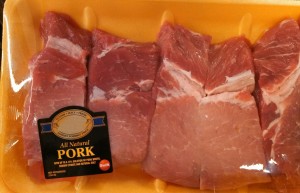 More than one hundred countries purchased U.S. pork in 2013 and the late year push has kept the momentum rolling into 2014. Taylor Hillman reports
What is more important in evaluating an HLB nutrition program – yield or profit? How can growers get young trees into production quickly? Get the answers in today's issue of Citrus Industry This Week. Want to learn more? Click here to subscribe free and view the current issue. Click here to subscribe to the monthly Citrus Industry magazine.
Who doesn't love almonds? Ellen DeGeneres loves them so much, she did a live commercial for them right in the middle of her show.
It seems like every time you turn on the radio or television, you are hearing the name Ellen DeGeneres. Ellen has teamed up with the Almond Board to promote the nutrient packed nuts as a source of healthy energy. Molly Spence, Regional Director of North America explains.
Ellen DeGeneres Does Live California Almonds Commercial
Continue reading →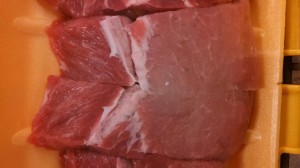 The World Organization for Animal Health, OIE, says porcine epidemic diarrhea virus is not a reportable disease and no major pork importers are scaling back. Taylor Hillman reports.
The President's April visit to Asia could lend a hand in pushing a Trans Pacific Partnership trade deal forward. Rod Bain has the story.
Two top level U.S. officials say the value of expanding market access through the Trans Pacific Partnership will be significant. Rod Bain has the story.
How does Trade Promotion Authority fit into the overall picture when it comes to expanding US trade opportunities? Rod Bain has this story.
US Trade Representative Michael Froman explains the history of Trade Promotion Authority, and the relationship between Congress and the President to approve trade deals.
A Department of Agriculture analyst says it's far too early to know if the current crisis in Ukraine will have major effects on that nation's grain exports or spring planting. Gary Crawford has the story.