Subscribe to AgNet West on YouTube
Farm City Newsday Podcasts
Recent news on specialty crops
Recent news on water and drought
Recent news on field crops
See the above categories and more
Support Agriculture while Buying Gifts
Published
November 29, 2013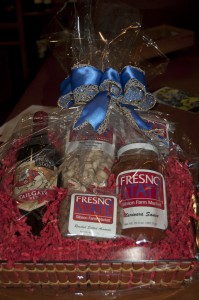 As you're out doing your holiday shopping this season, you can look for ways to support California agriculture. Sabrina Hill reports.
Click to open or download audio report.

Things like baskets filled with nuts or dried fruit, bottles of California wine, and local cheeses all support the state's farmers and ranchers. You can also get gift certificates for farm-to-fork restaurants and support two businesses at once.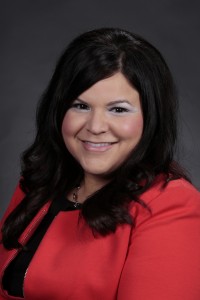 Interim Manager of the Gibson Farm Market at Fresno State University, Nina Palomino says shopping for gifts at university farm markets like theirs supports the community, local agriculture, and ag students all at once. And she says the market has a variety of options.
There are other places to find local produce and ag-based gifts. Here are just a few places to look for in your area:
Farms and Dairies with on-site or online shopping – Here are a couple of examples of what we found online. You can do an online search for something in your area:
Earthbound Farms
Simonian Farms
Tom's Farms
Wineries
Nut Shops
Farm-to-Fork Restaurants– Find a listing of several in the Sacramento area here.
You can also keep in mind that agriculture is more than things to eat. Look for material made from California cotton and other crafty items made from crops grown here in California.
Posted in

Cattle & Livestock, Citrus, Corn, Cotton, Dairy, Field Crops, Forage Crops, General, Grain, Poultry, Specialty Crops, Tree, nut & vine crops
California farm news provider for:
Get the Latest Almond Updates
Almond Updates are brought to you by the Almond Board of California, produced and aired exclusively by AgNet West.
Check out the weekly commentary by long-time California agriculture reporter and editor Len Wilcox.
View some of our recent videos
View other videos on the ag industry
Obama, Vilsack Visit to CA
AgNet West was the only network given a one-on-one interview with U.S. Ag Secretary Tom Vilsack during his visit to California to discuss the drought and the only farm news network given White House press approval for the President's visit.