Subscribe to AgNet West on YouTube
Farm City Newsday Podcasts
Recent news on specialty crops
Recent news on water and drought
Recent news on field crops
See the above categories and more
Almond Board: Silent Auction at the Almond Conference
Published
November 14, 2013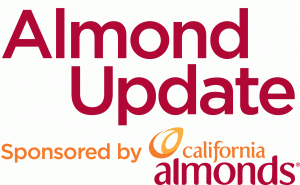 Plans are underway for a silent auction at the Almond Conference next month and many items are already donated.
Click here to listen to the Almond Update.

The Almond Conference is December 3-5 in Sacramento. Register online at Almondconference.com.
Find out more about The Almond Board of California at almondboard.com.
California farm news provider for:
Get the Latest Almond Updates
Almond Updates are brought to you by the Almond Board of California, produced and aired exclusively by AgNet West.
Check out the weekly commentary by long-time California agriculture reporter and editor Len Wilcox.
View some of our recent videos
View other videos on the ag industry
Obama, Vilsack Visit to CA
AgNet West was the only network given a one-on-one interview with U.S. Ag Secretary Tom Vilsack during his visit to California to discuss the drought and the only farm news network given White House press approval for the President's visit.