Subscribe to AgNet West on YouTube
Farm City Newsday Podcasts
Recent news on specialty crops
Recent news on water and drought
Recent news on field crops
See the above categories and more
Almond Board: Almond Sustainability Report
Published
October 24, 2013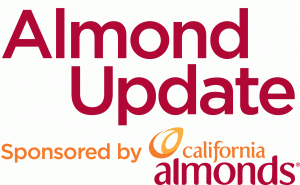 One of the big projects the Almond Board has been working on is the almond sustainability report. Sabrina Hill talks with Industry Relations Project Coordinator for the Almond Board, Kendall Barton.
Click to Open or Download Audio Report

Barton says the report is intended for a large audience.
The report will come out every three to five years. Everyone can get a copy of the first report at The Almond Conference, which is scheduled for December 3 though 5 in Sacramento.
You can register for the conference online at almondconference.com.
California farm news provider for:
Get the Latest Almond Updates
Almond Updates are brought to you by the Almond Board of California, produced and aired exclusively by AgNet West.
Check out the weekly commentary by long-time California agriculture reporter and editor Len Wilcox.
View some of our recent videos
View other videos on the ag industry
Obama, Vilsack Visit to CA
AgNet West was the only network given a one-on-one interview with U.S. Ag Secretary Tom Vilsack during his visit to California to discuss the drought and the only farm news network given White House press approval for the President's visit.